A Super cute Chinese Wedding at the Grand Hyatt Melbourne// Wedding Photography Melbourne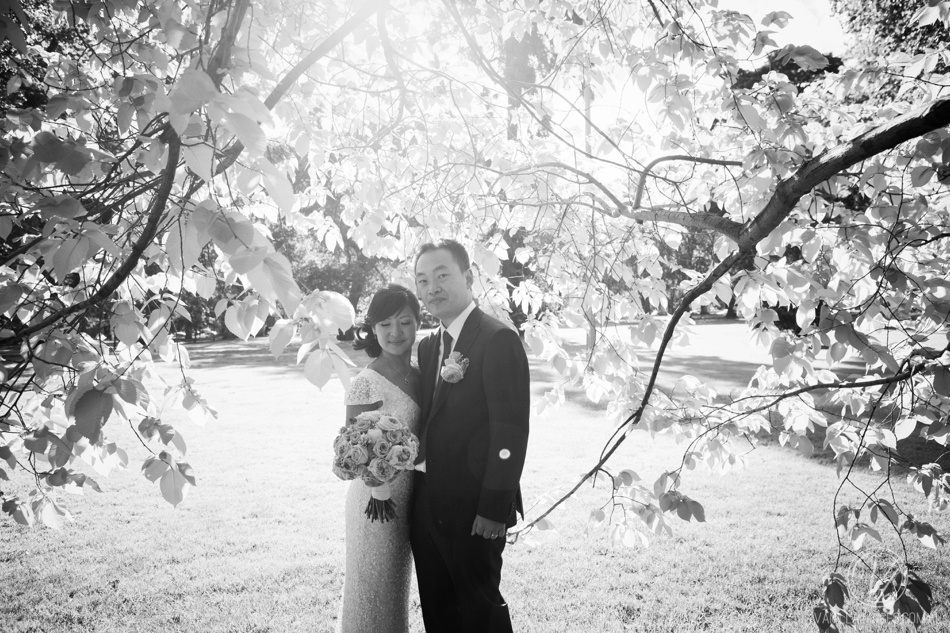 Jenny & Terrence put a heap of time into the planning of their day, and the result was just perfection. Such a great couple to work with, these two are just super cute together in every way.
Here are some of the highlights of their day!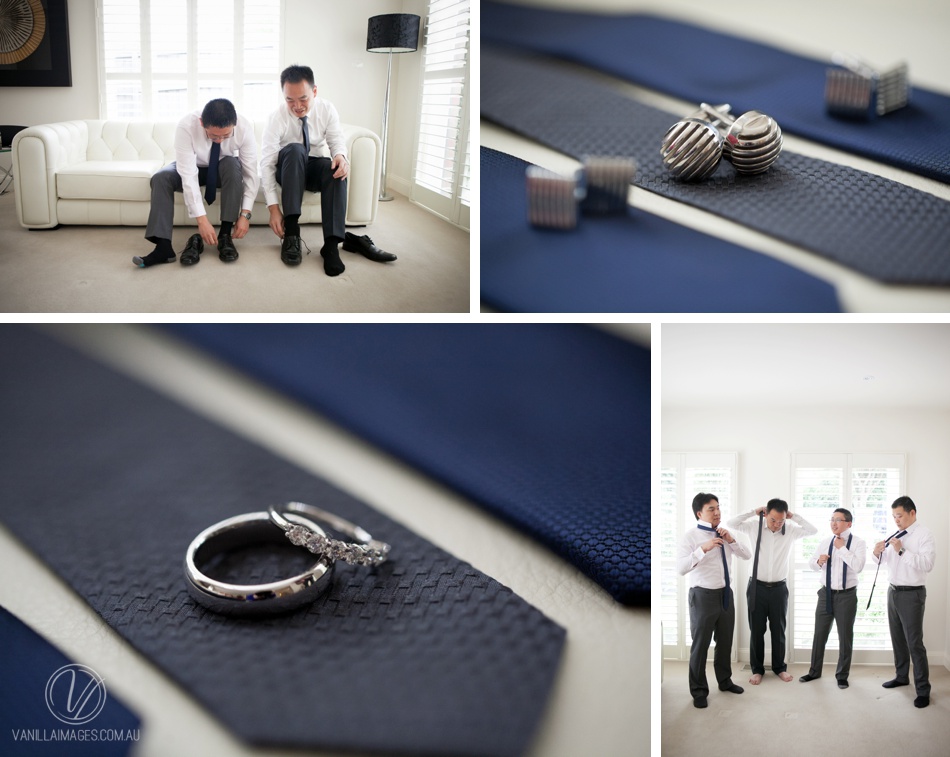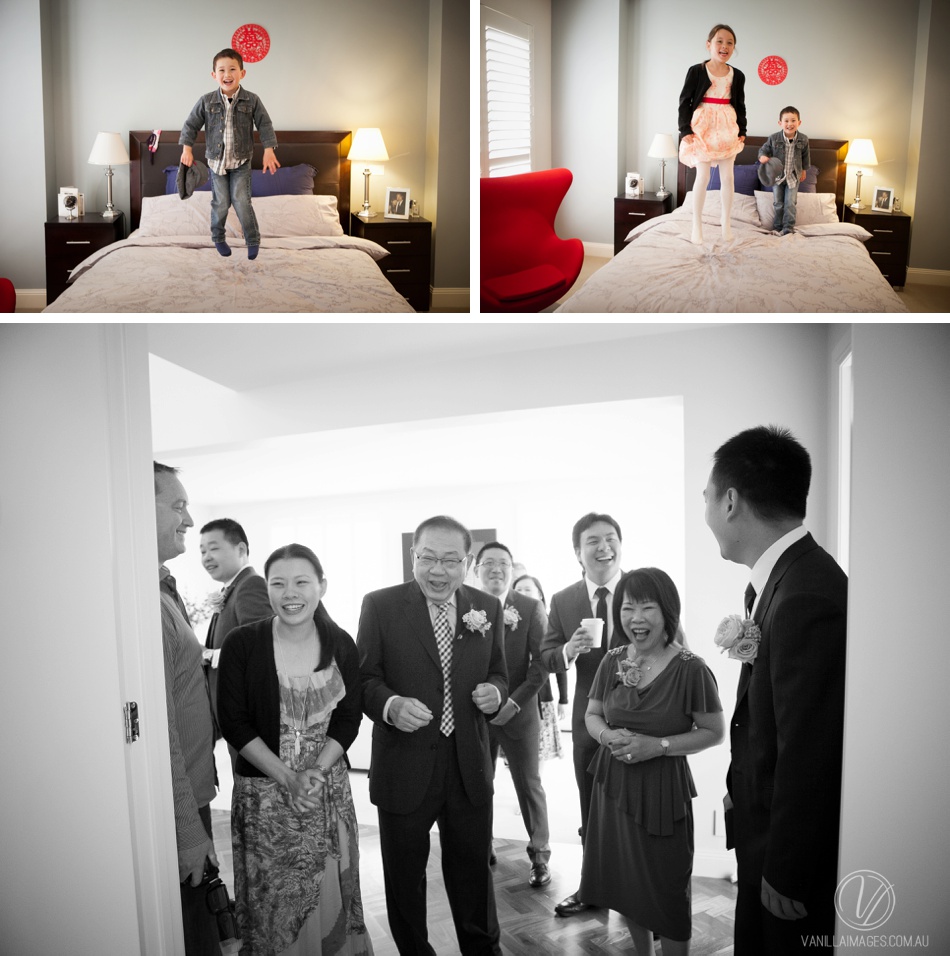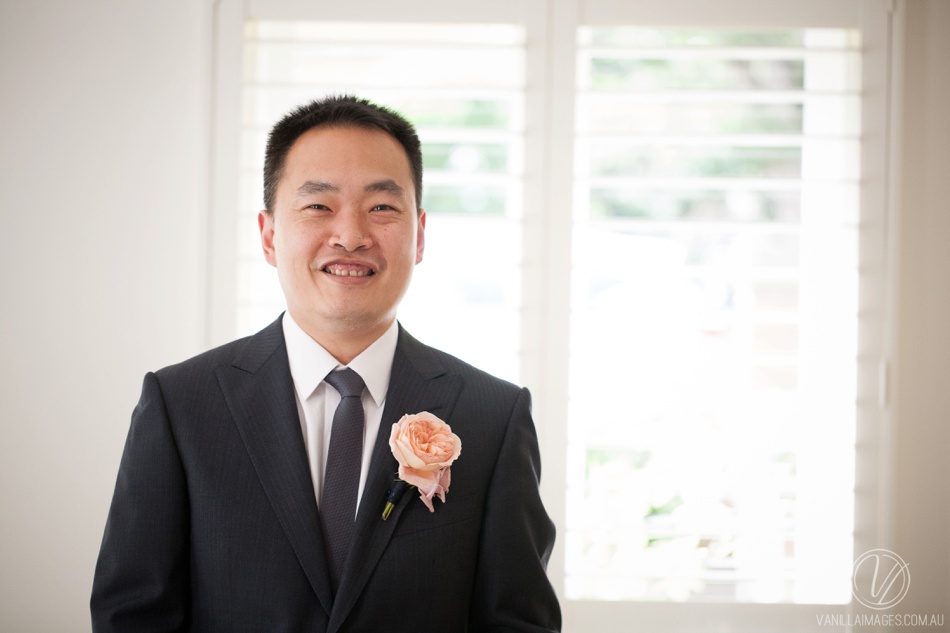 Terrence and his groomsmen got ready at his home, surrounded by his family. His niece and nephew were all too happy to play their part in warming the bed for them (this is a tradition that is meant to bring their own little ones to the couple – no pressure there!) So much fun!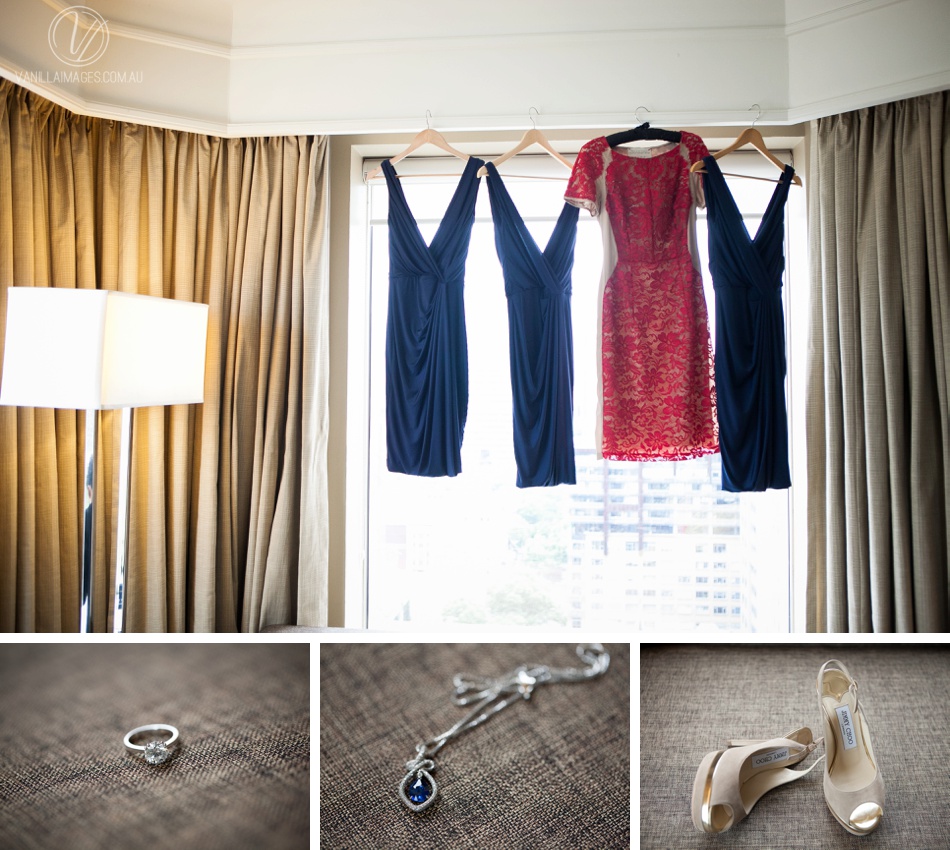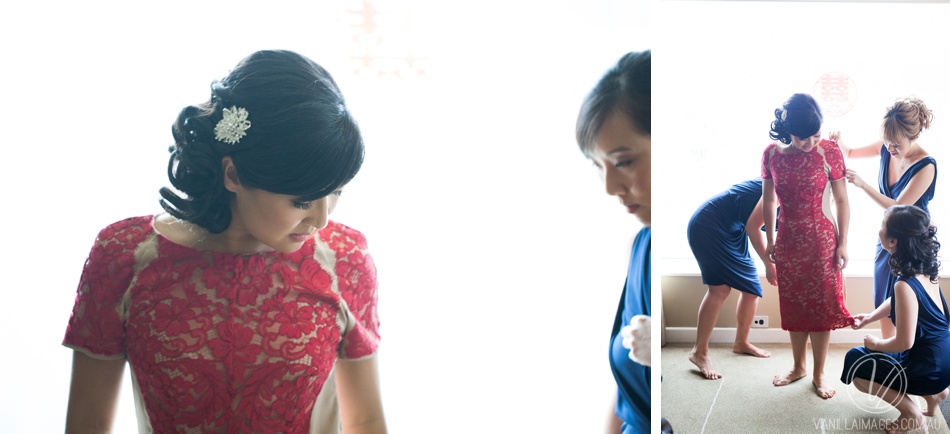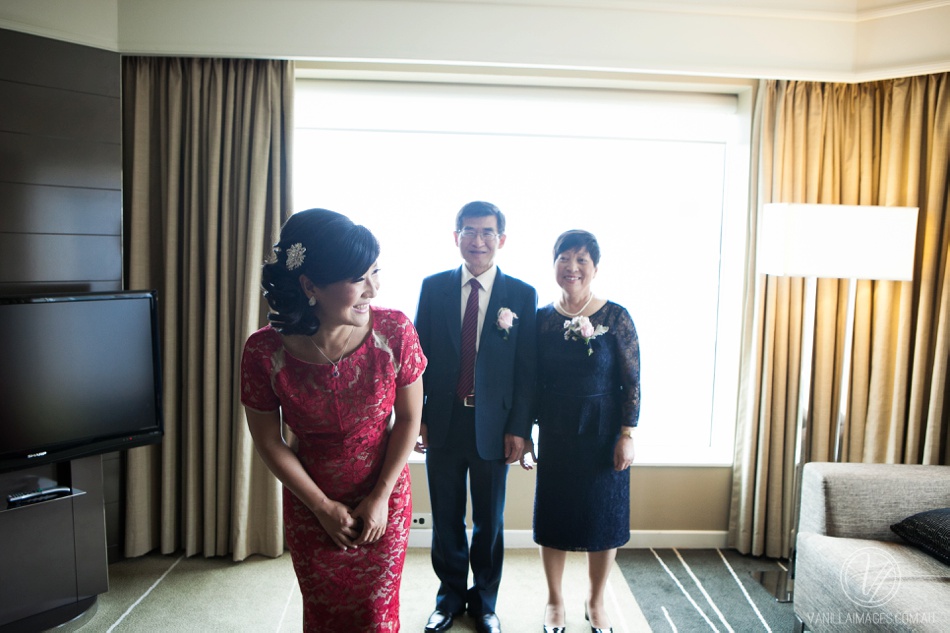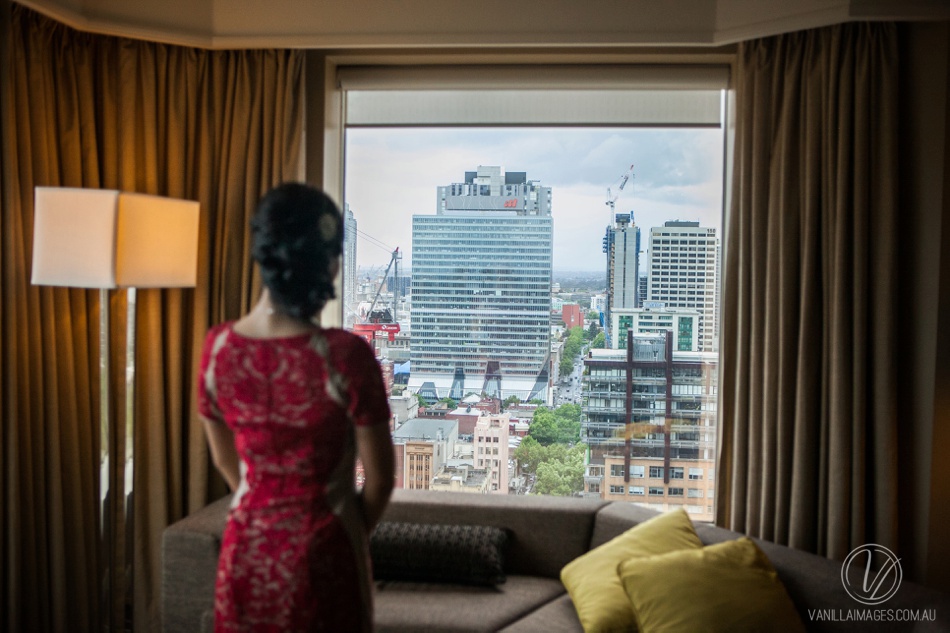 Jenny was at the Grand Hyatt for her getting ready photos. First up was her red dress for their tea ceremony.
I have seen a lot of red dresses in my time as a Melbourne wedding photographer, but this one by Collette Dinnigan, is I think my favourite. It looked amazing on Jenny – super awesome dress choice!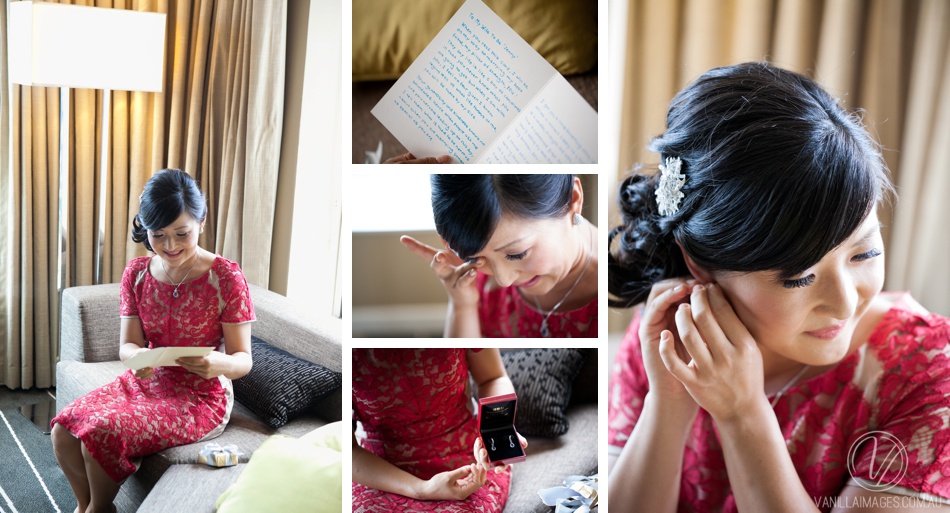 Jenny wore a gorgeous sapphire necklace that beautifully co-ordinated with the Navy of the bridesmaids dresses (It was her mothers, so the perfect combination of borrowed and blue!). Little did she know, that Terrence has secretly taken the necklace and had matching earrings made for it, which he gave to her as a wedding gift. What a sweetheart, such a thoughtful gift!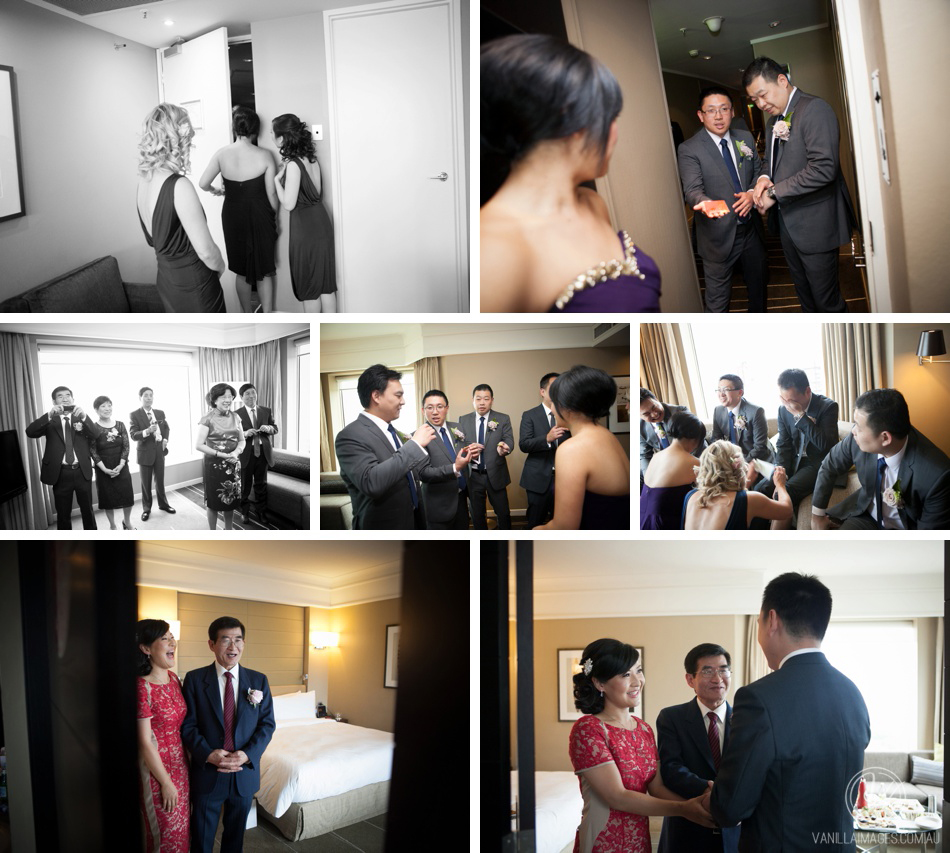 Before their tea ceremony, Terrence and the boys has to of course win the girls over, before he was allowed to see Jenny. The girls did a pretty good job of testing his love there was wasabi, and even some leg waxing – ouch!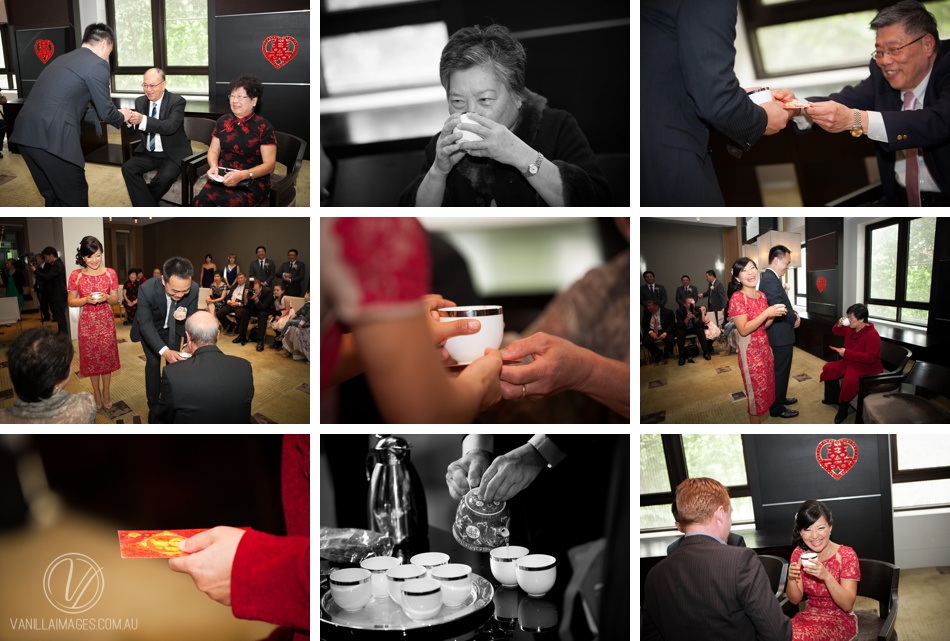 Their tea ceremony, was held down stairs at the Grand Hyatt – with so many room options, this is a really easy place to hold a inner city Melbourne wedding.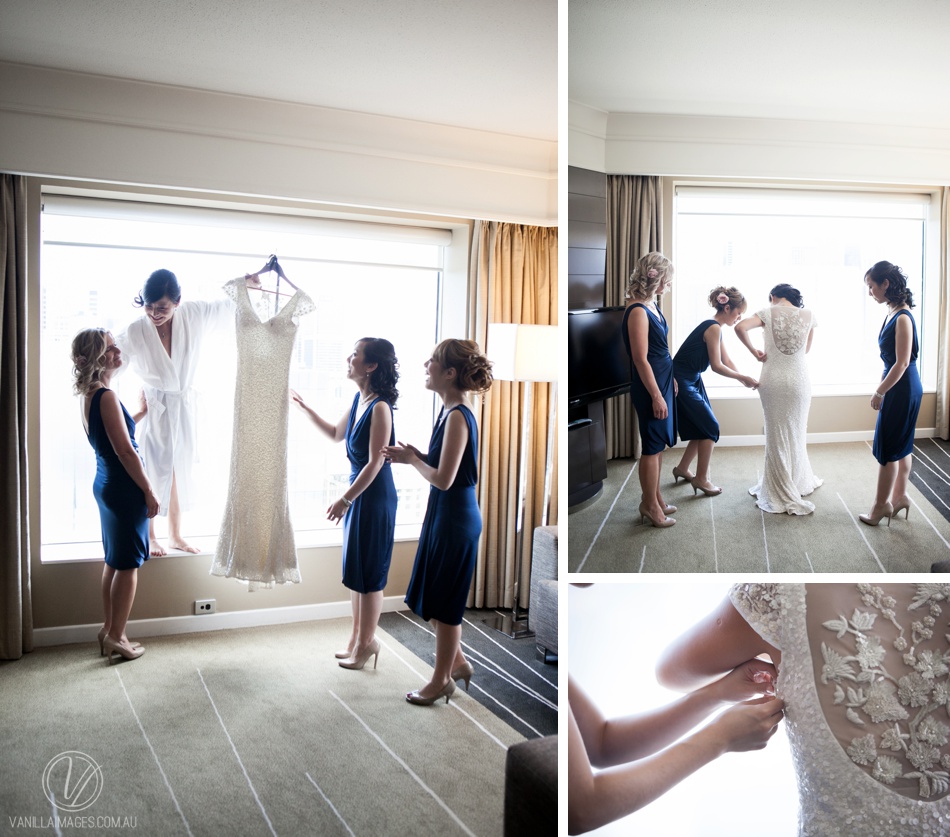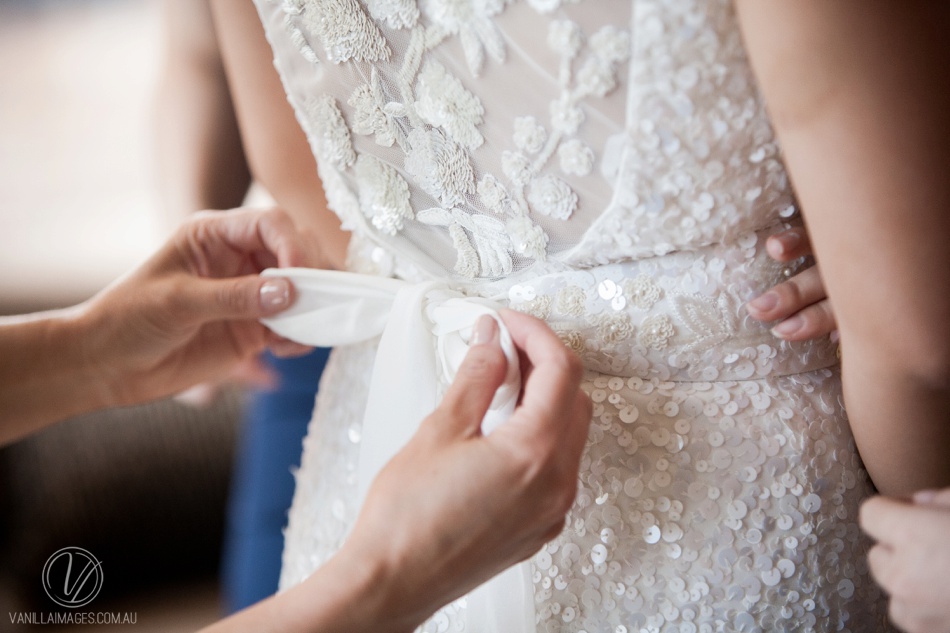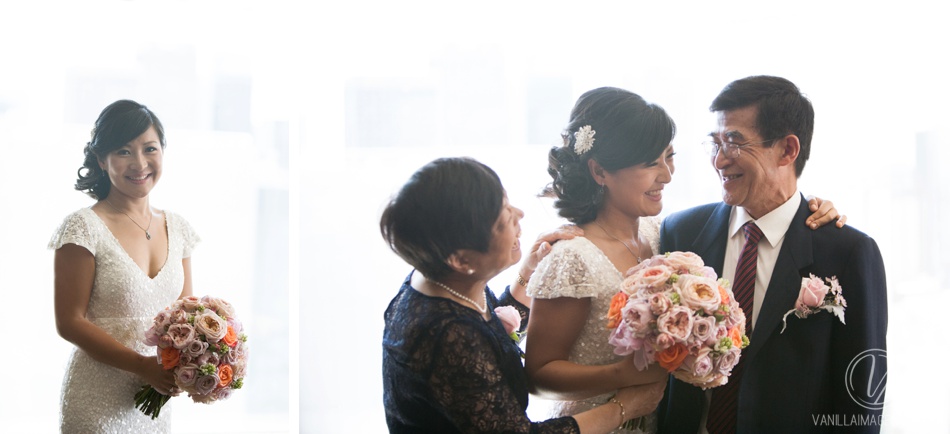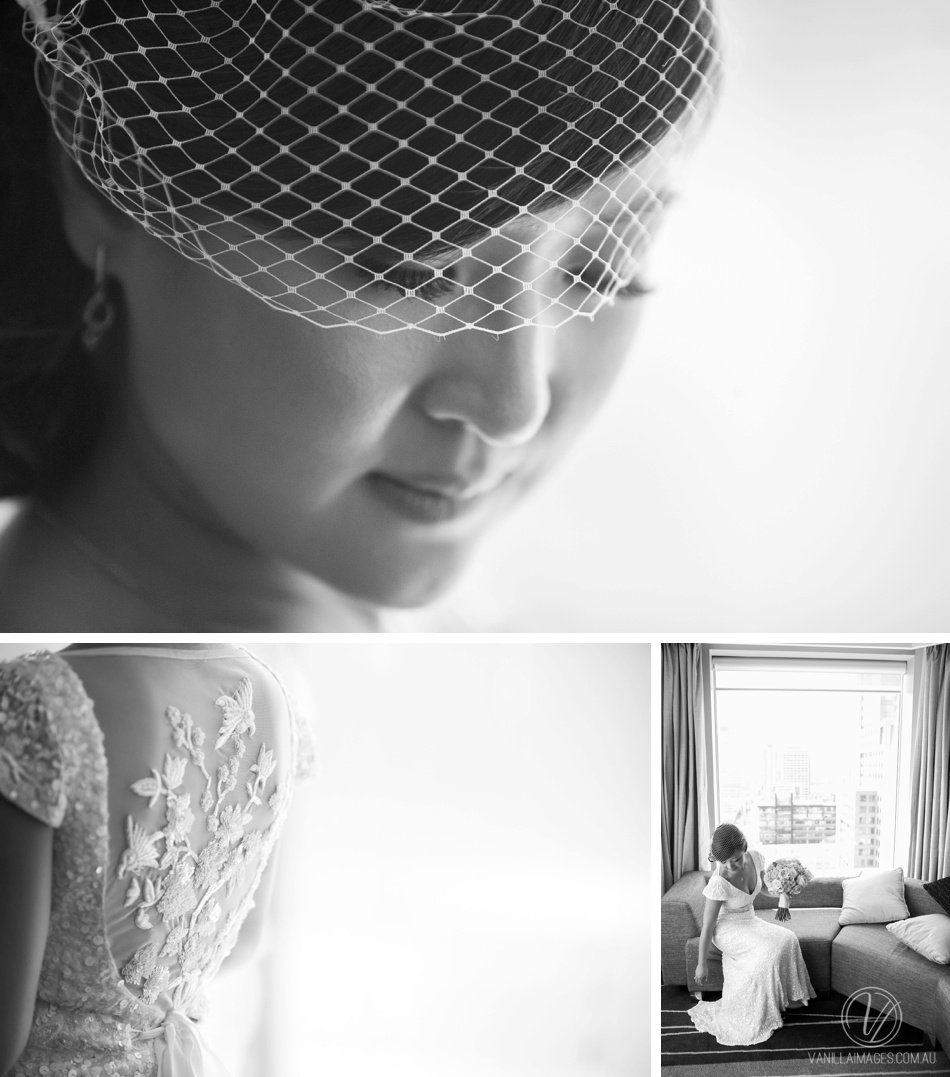 Back upstairs, Jenny made a quick change into her white dress – another beautiful choice by Karen Willis Holmes – I love the detailing on the back! Jenny chose a bird cage style veil, which I think gave her a beautiful vintage glamorous feel.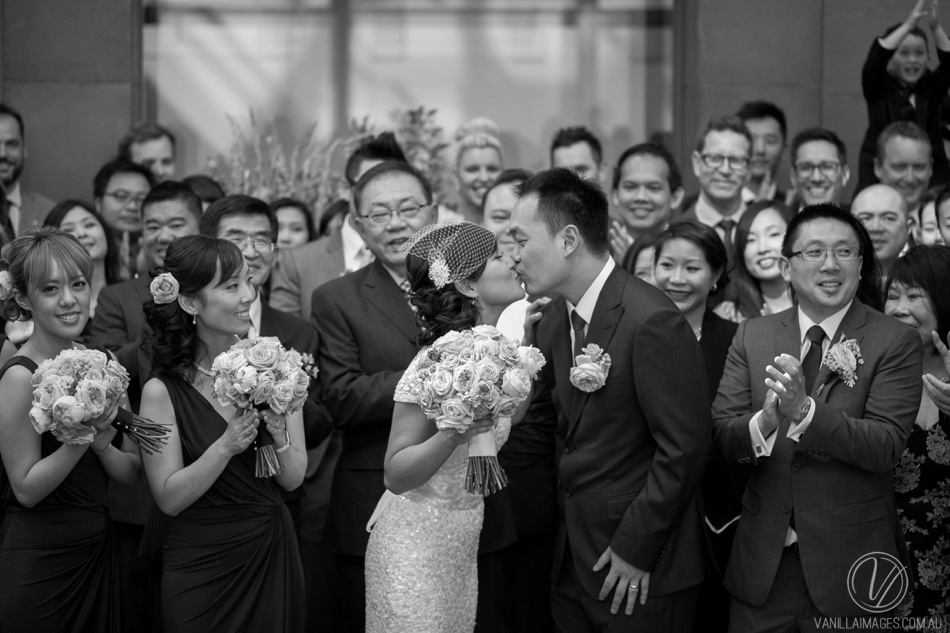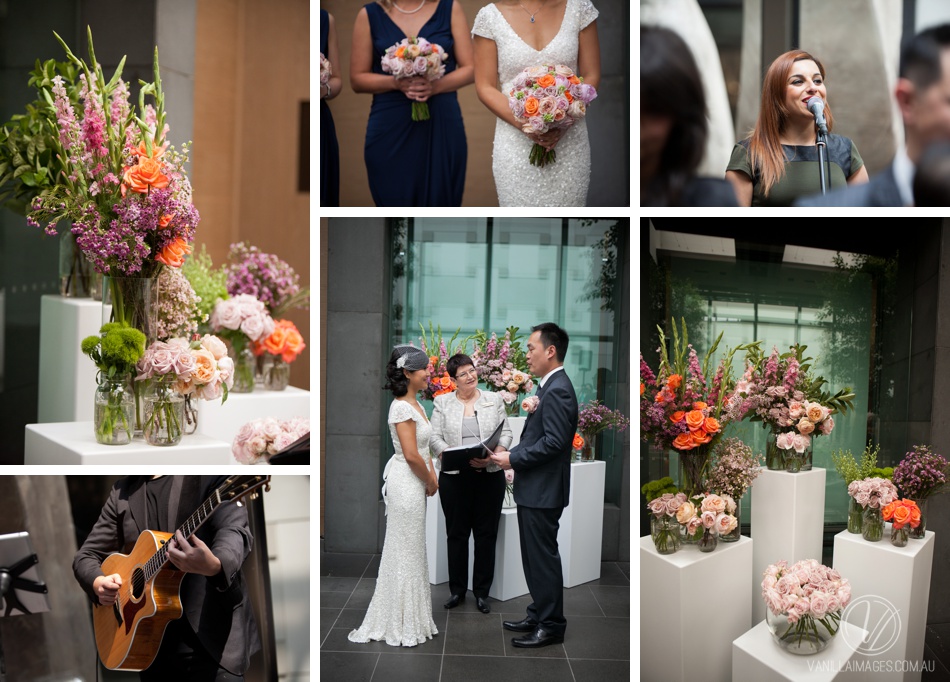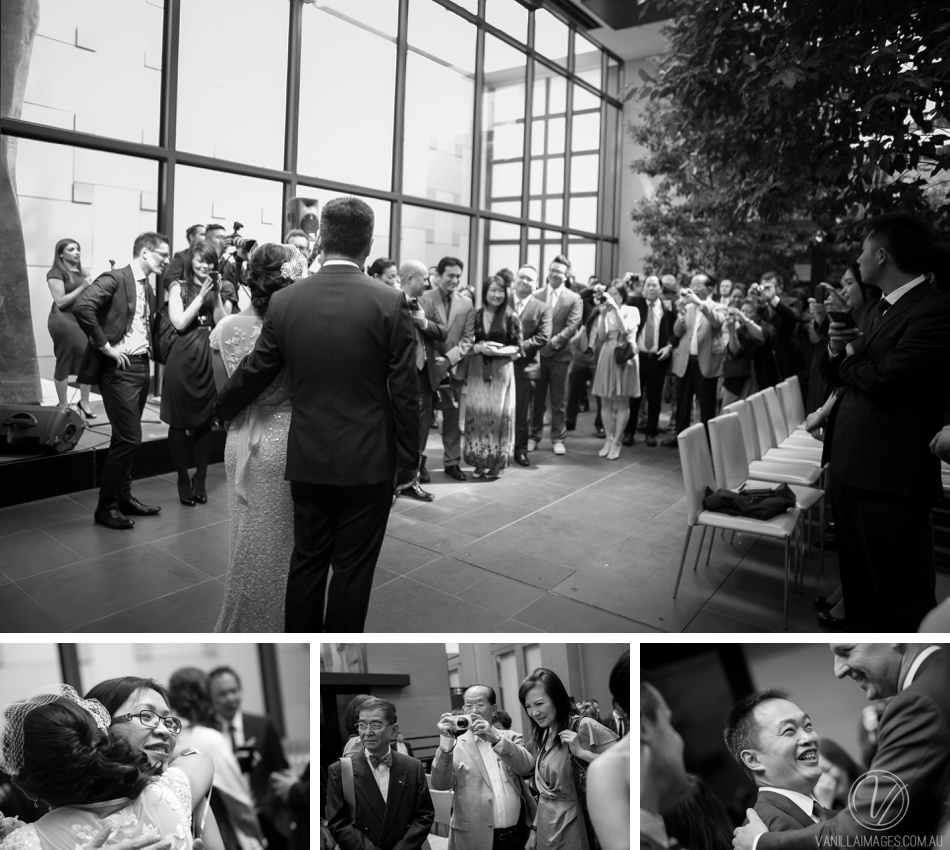 Their civil ceremony was held downstairs in the atrium. I hadn't ever photographed a ceremony in the atrium before, and thought it was a really good option, as it is glass all around so feels like you are outside, even though you are inside – which is useful in a city where it often rains.
The flowers, behind them and live music added such a beautiful feel.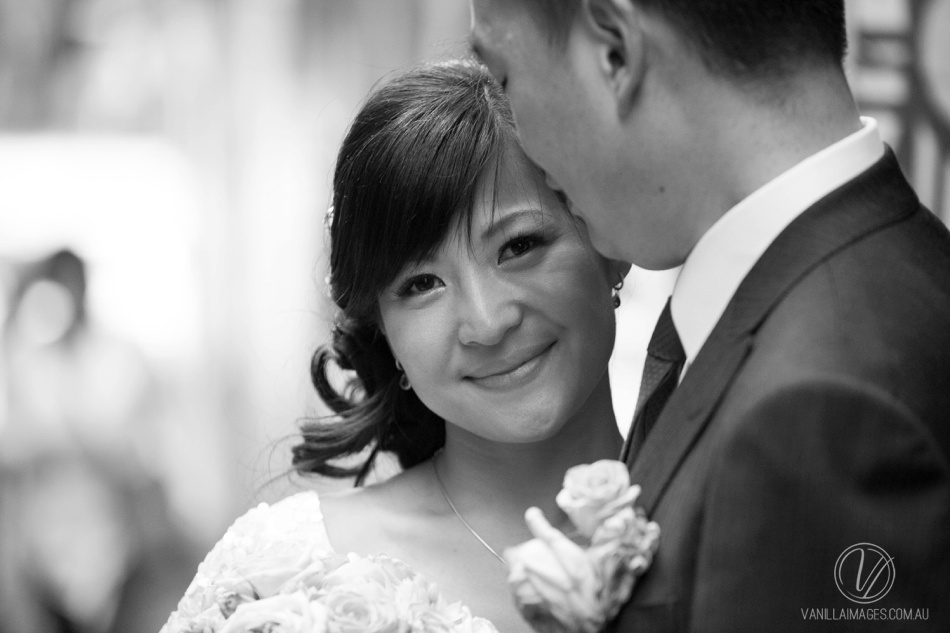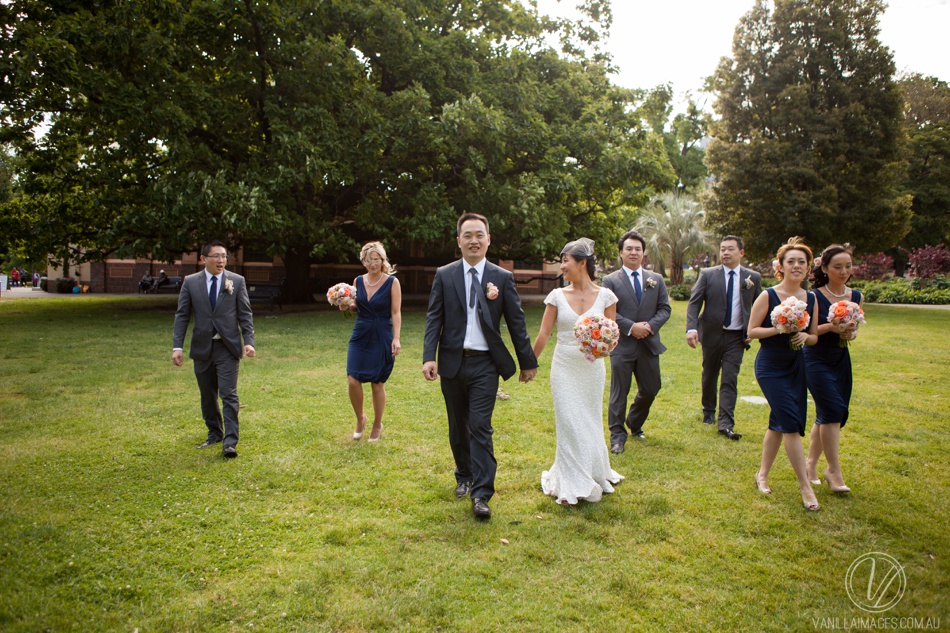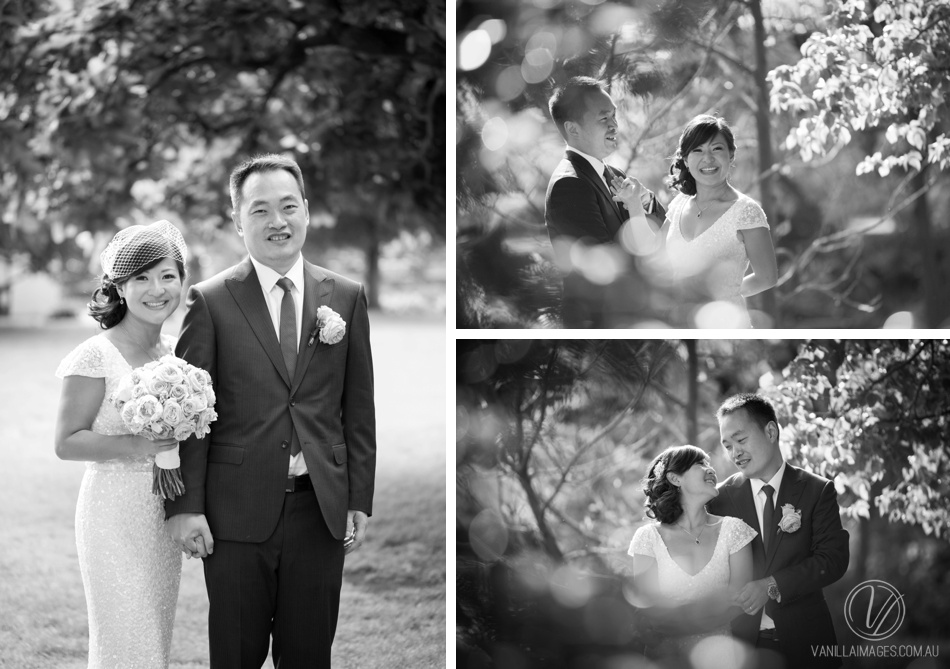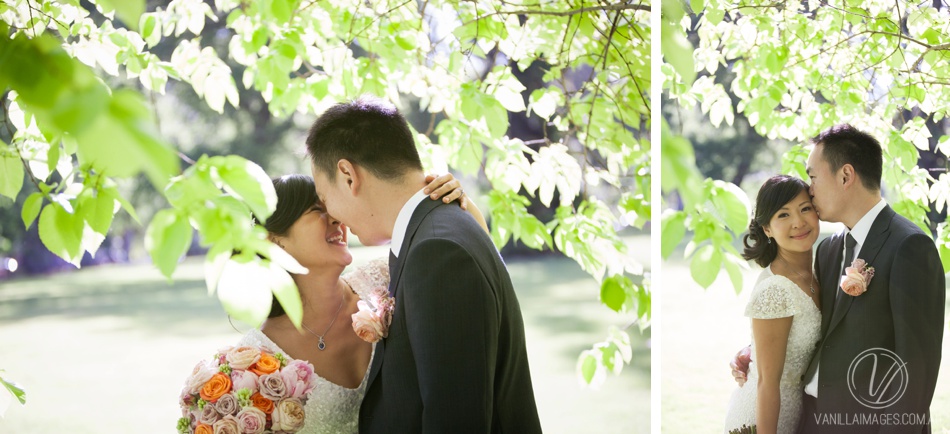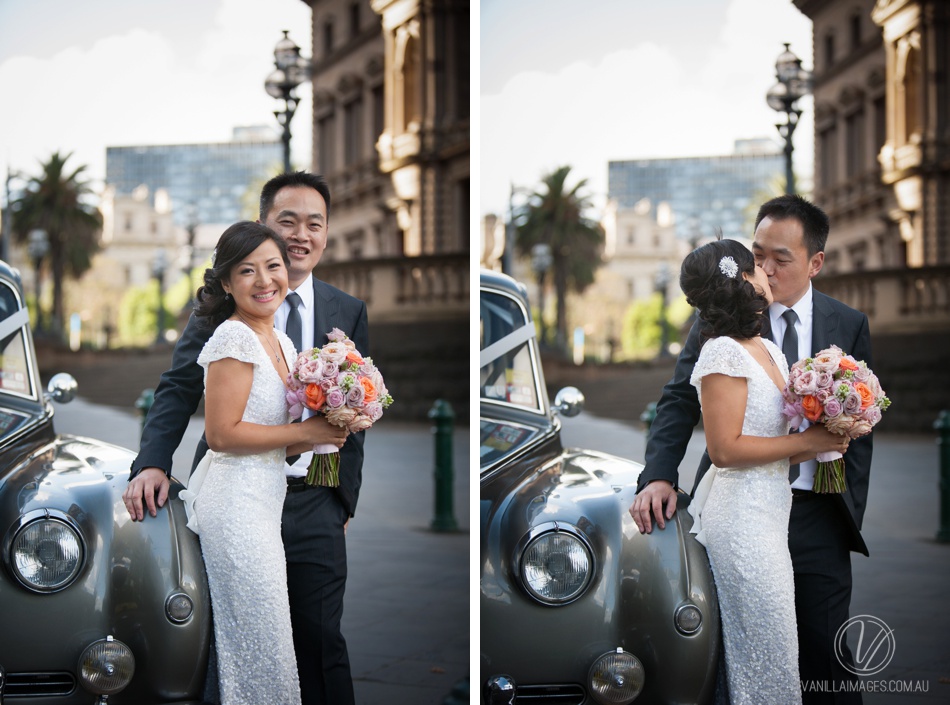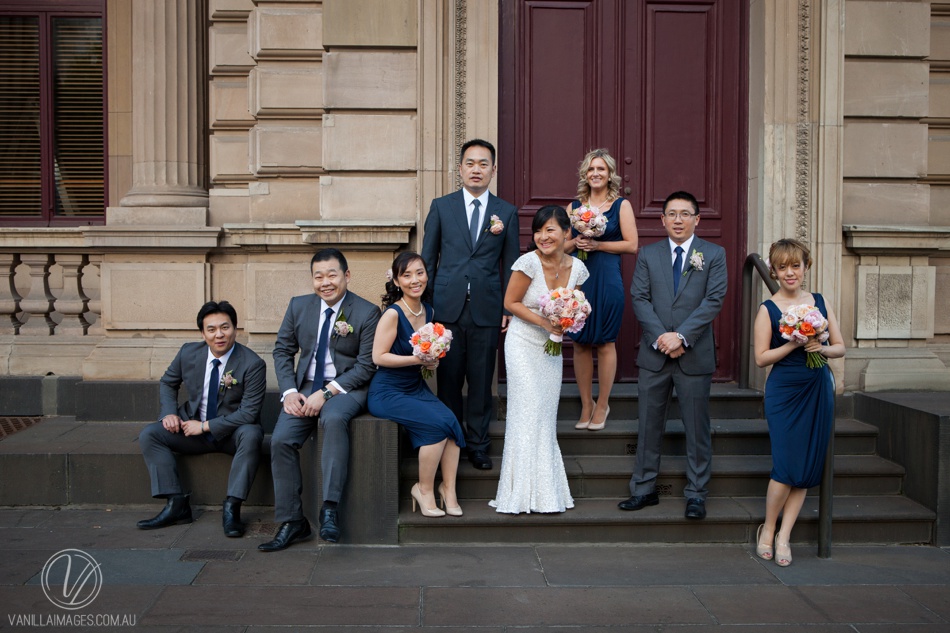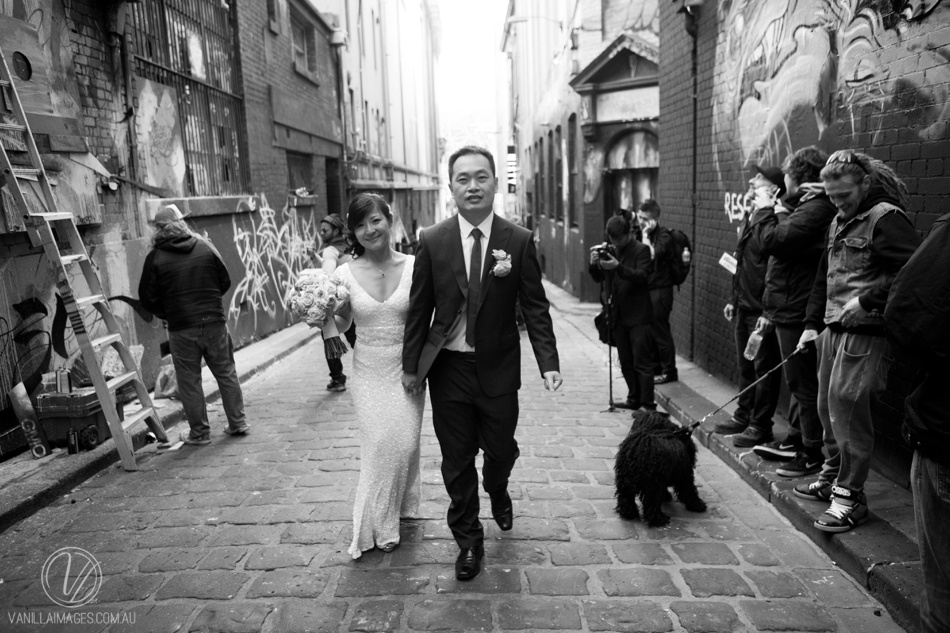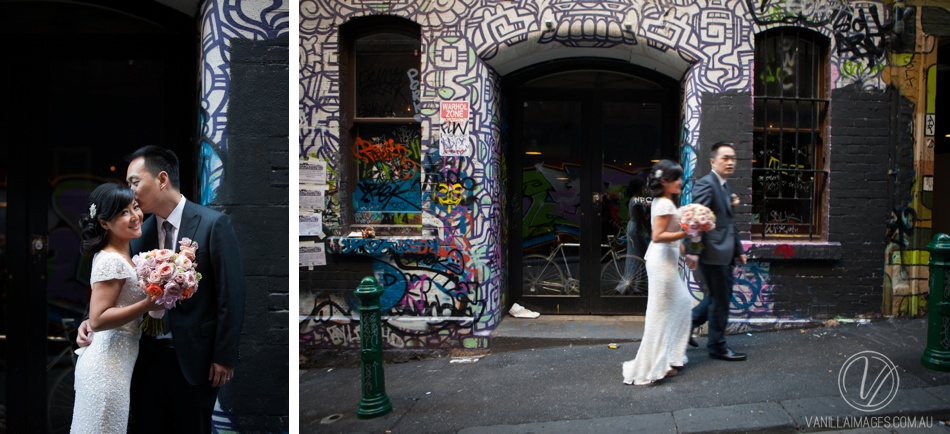 After the ceremony, we took some time out for location portraits. Being right in the city we were a bit spoilt for choice and made use of Fitzroy Gardens, the Treasury Building and Hosier lane. Melbourne wedding photography is the best! So many awesome locations!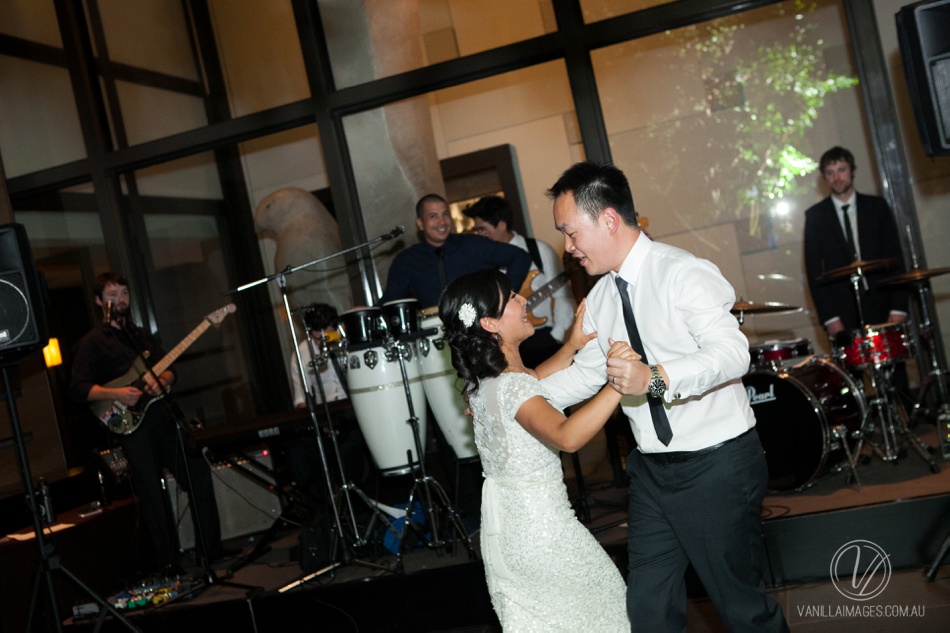 To finish off the day, we headed back to the Grand Hyatt for a reception, packed with awesome speeches, fun moments and lots of dancing. A beautiful wedding for a beautiful couple!
Other RECENT STORIEs you might like: