Byron Bay Destination Wedding // Melbourne Wedding Photographer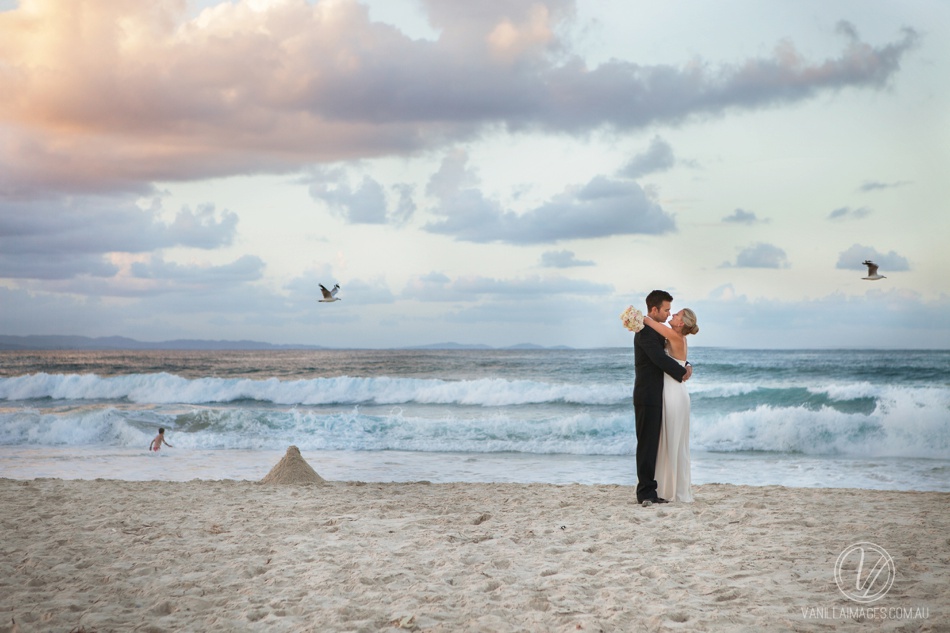 Loving the beach, Emma and Matt chose to get married in Byron Bay, and what a beautiful beach wedding it was!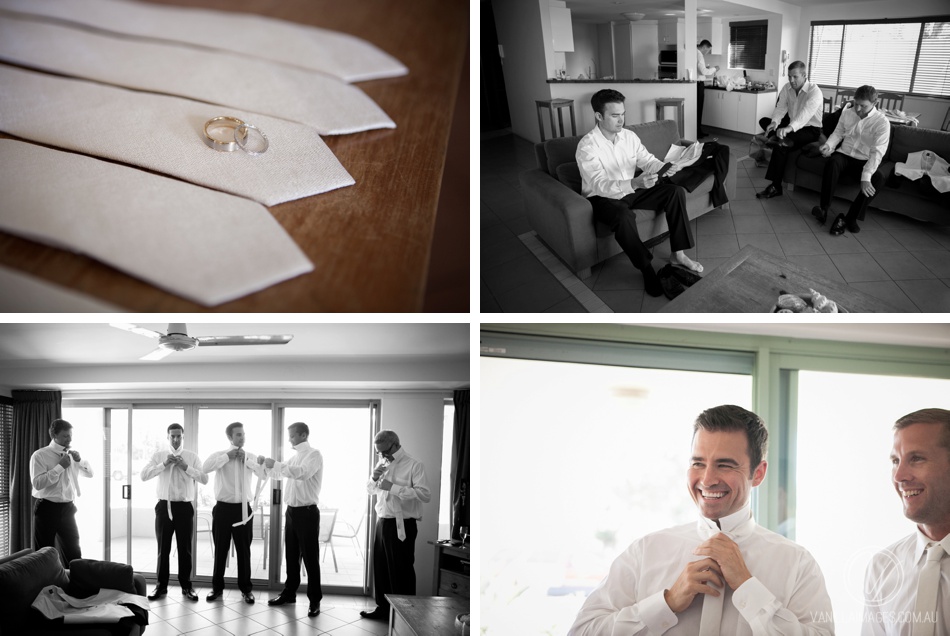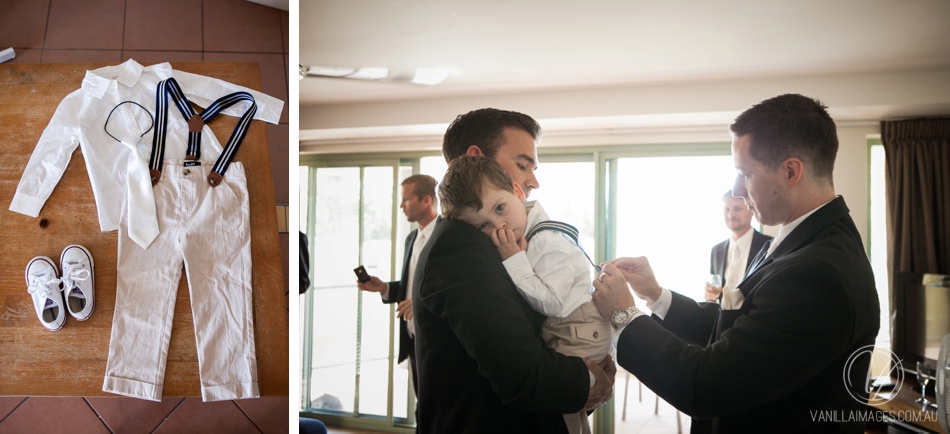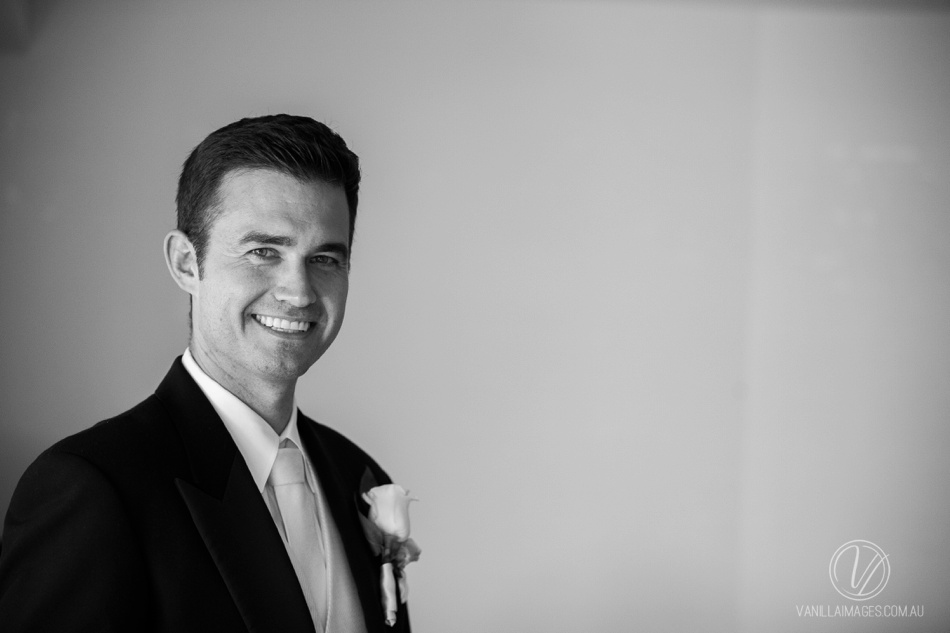 Matt and Emma, got ready in neighbouring houses across the road from the beach (not very often that you have a wedding where everything is in walking distance from each other). The boys in one house, and the girls in the other.
Matt was accompanied by his groomsmen and Emma & Matt's super cute little boy Xavier. I loved his little wedding outfit! He looked like quite the grown up little man!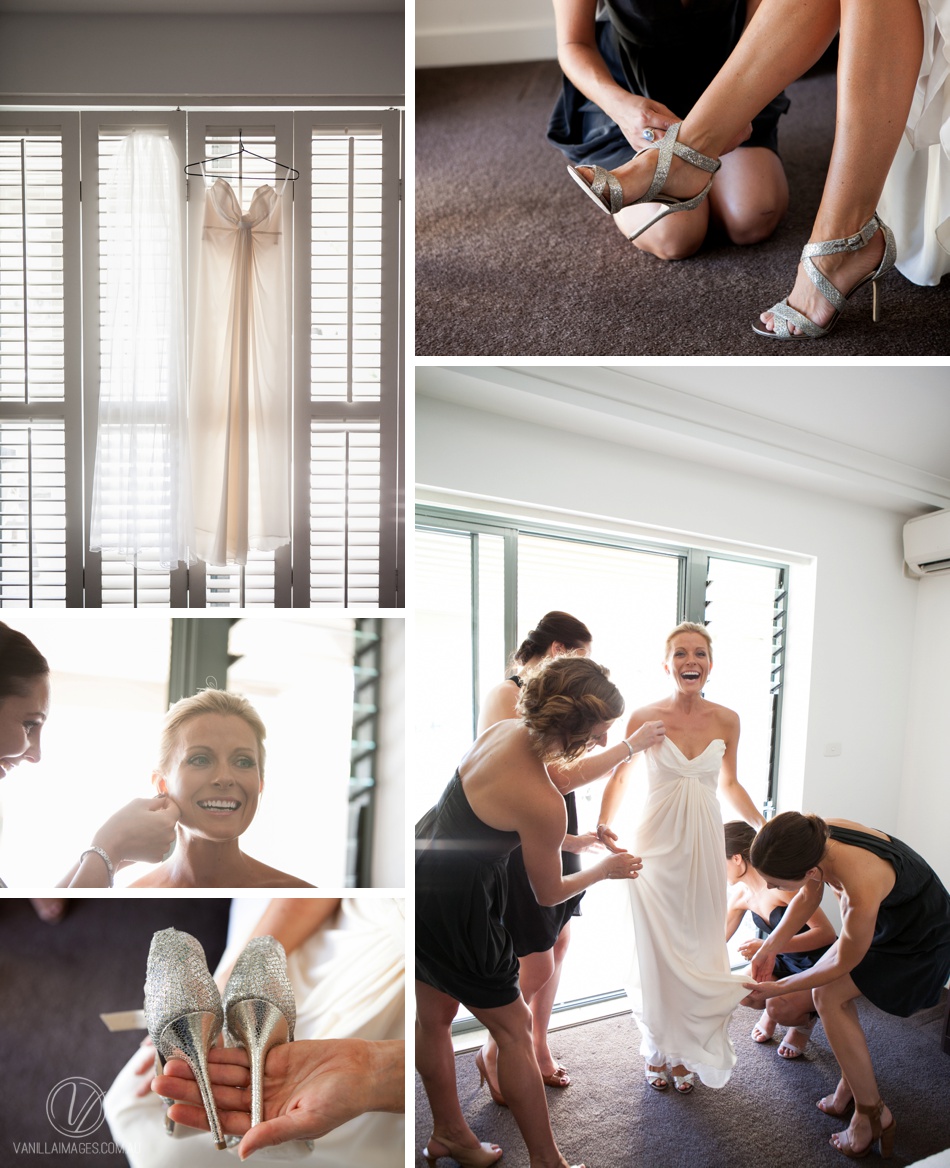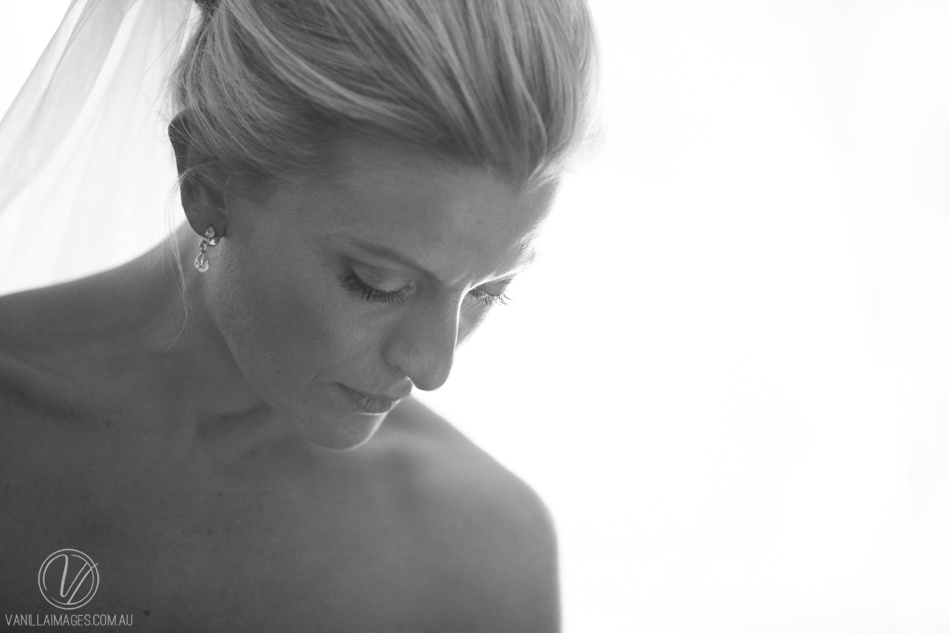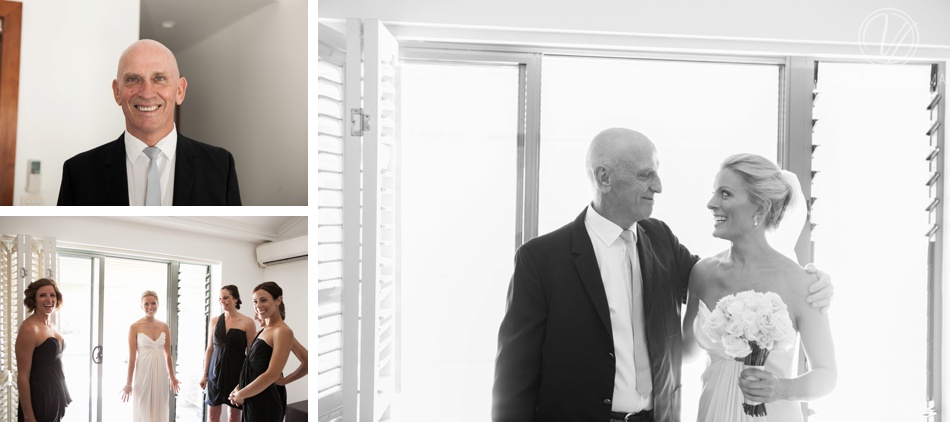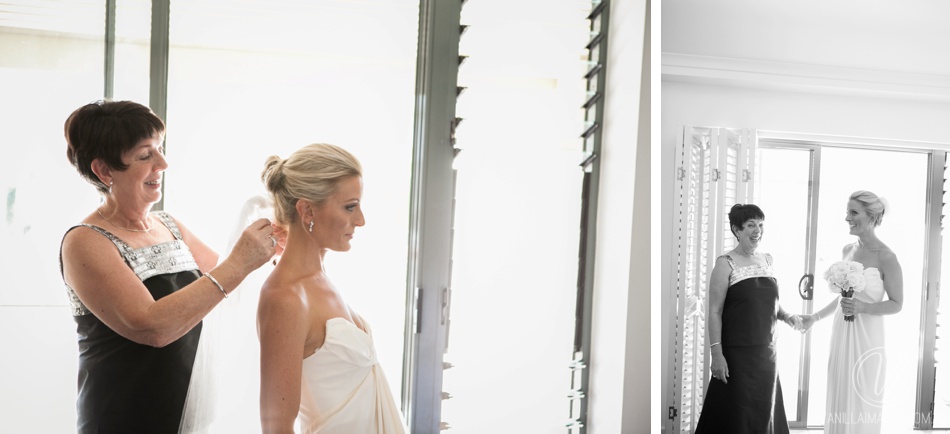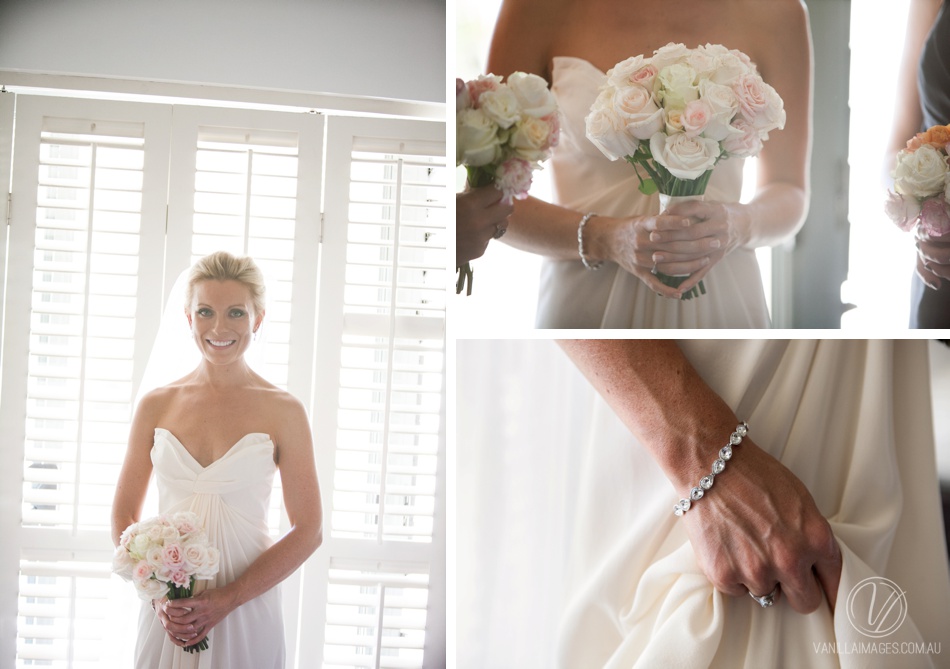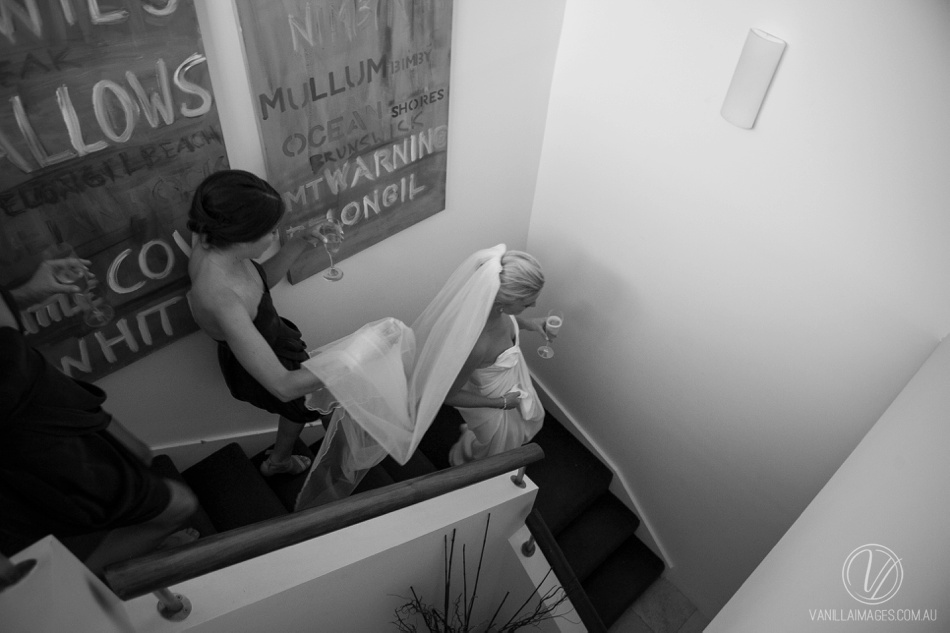 Emma's dress was simple and contemporary, perfect for a relaxed beach wedding, and I loved her gorgeous silver Jimmy Chooheals – they sparkled as the light hit them – shoe love!
Emma got ready with help, not only from her bridesmaids, but also her parents. I love it when parents get involved, it makes for such special images – how cute is the look on Emma's Dad's face as he sees her for the first time in her wedding dress!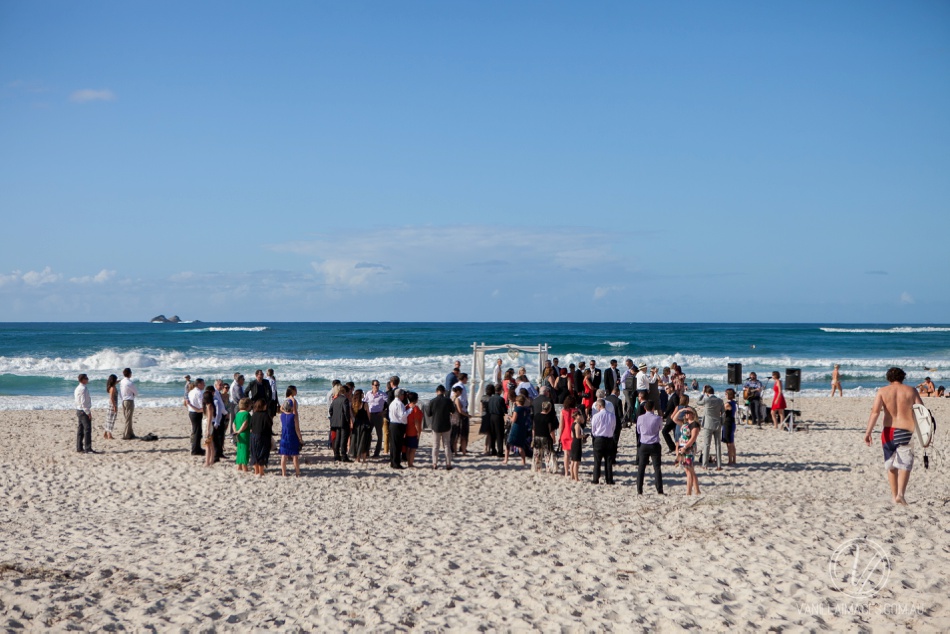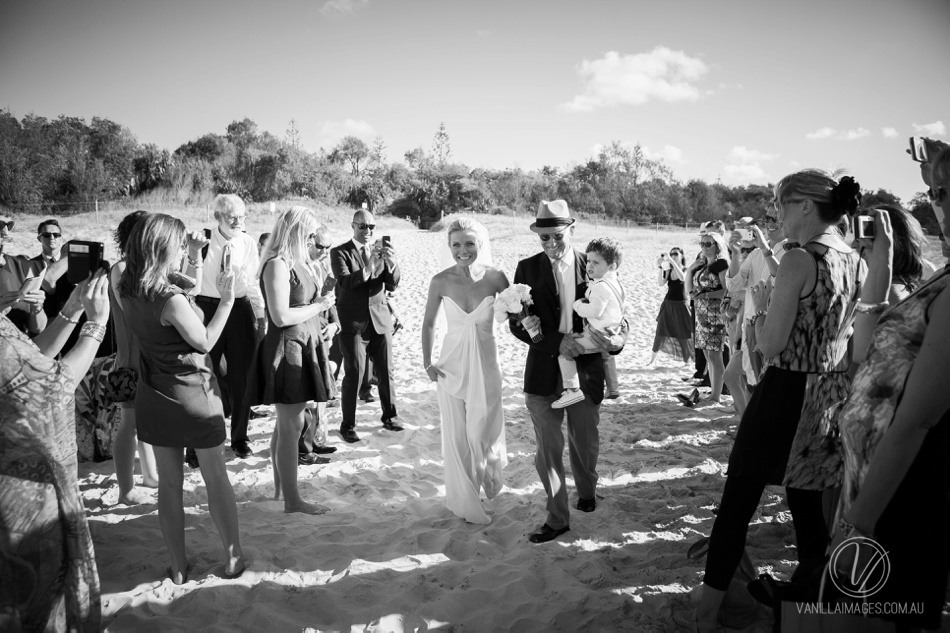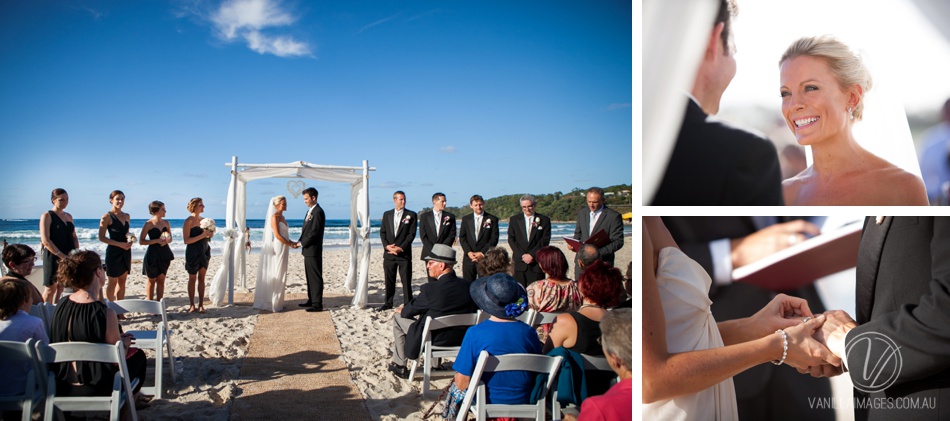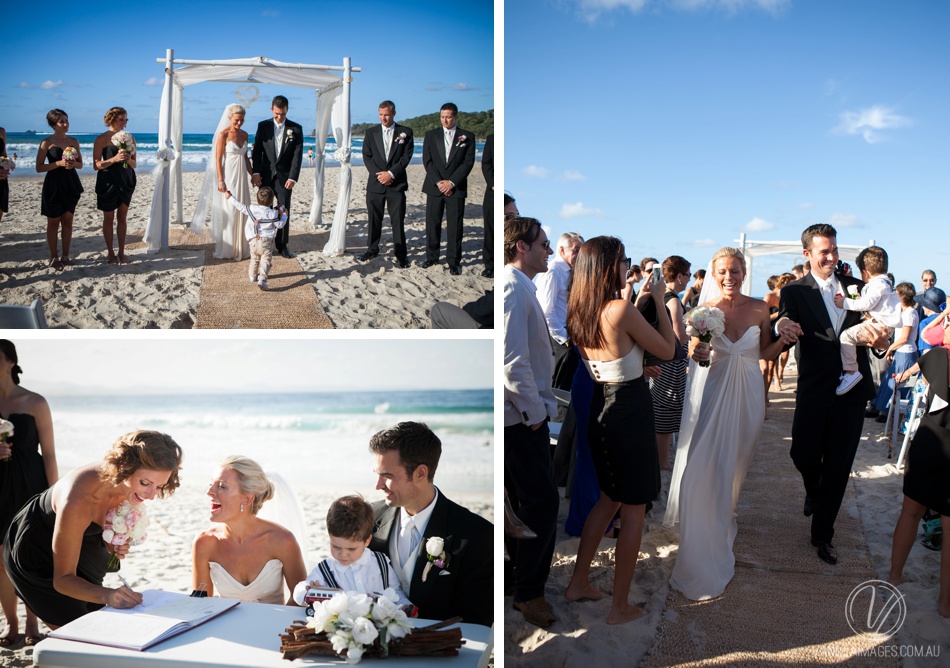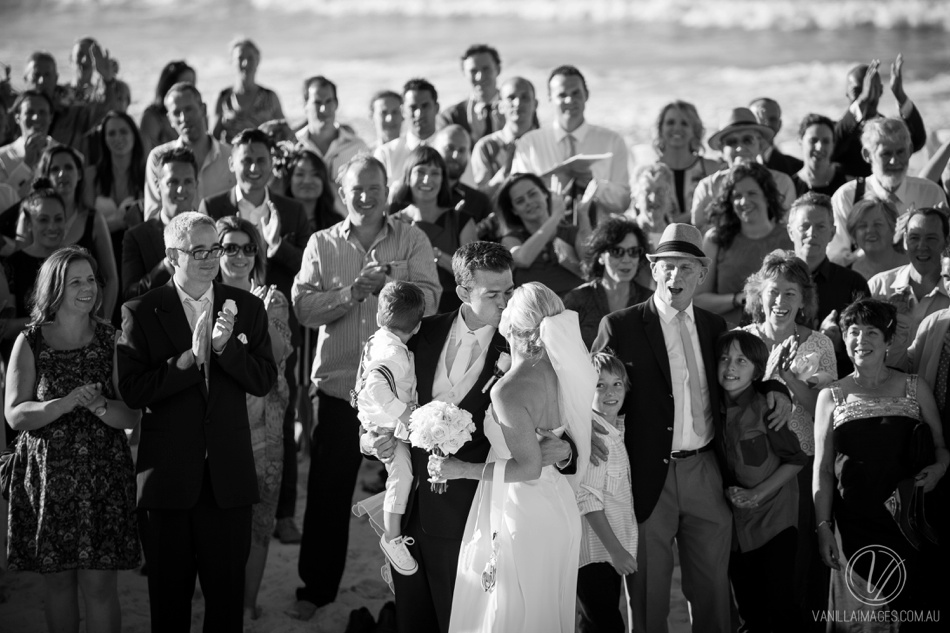 The ceremony was held on the beach and Xavier, was just the cutest during it, running up for cuddles with his Daddy (how adorable!).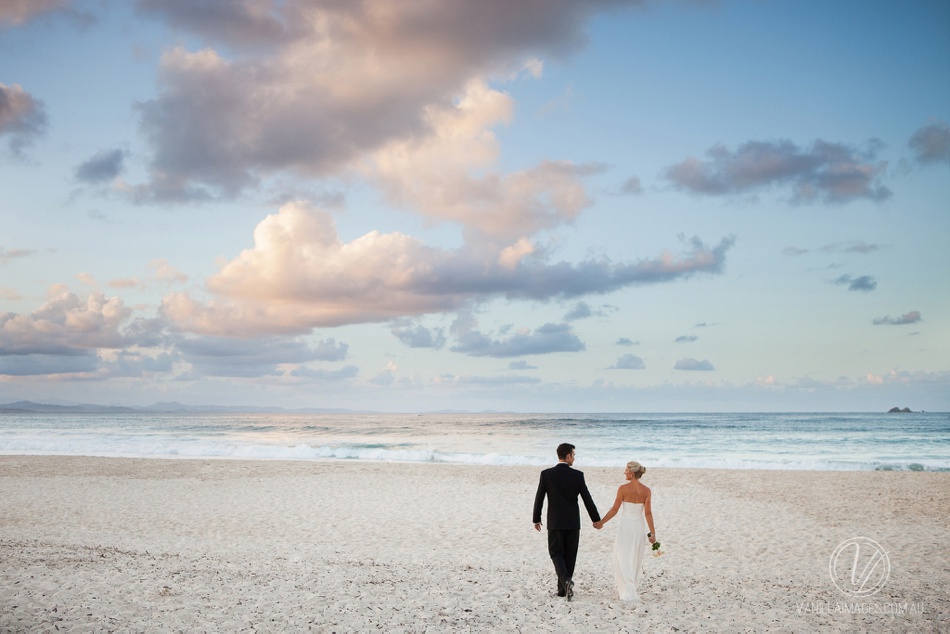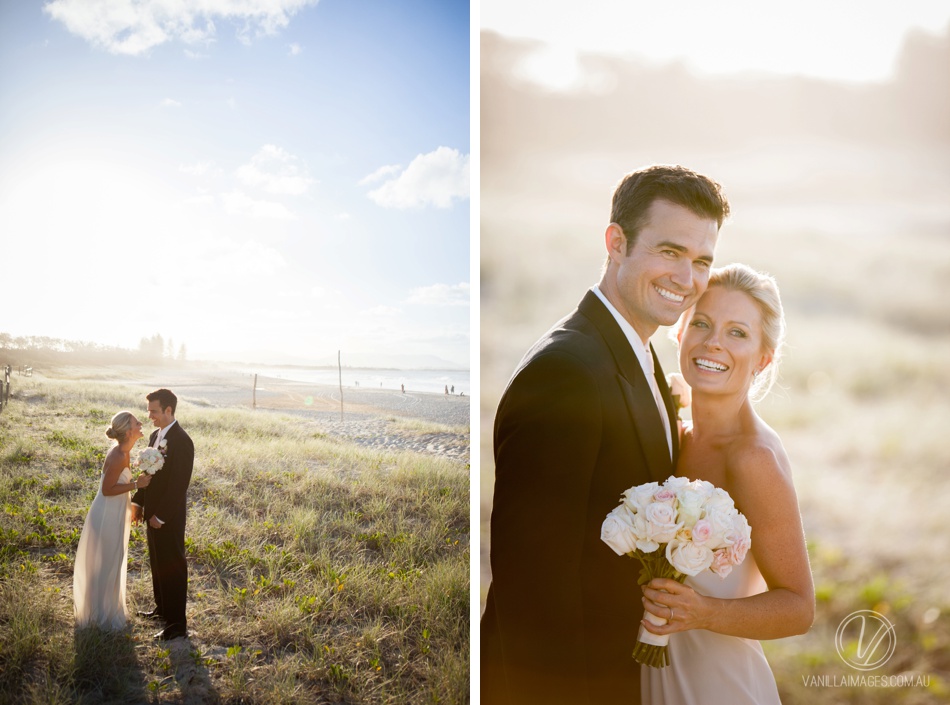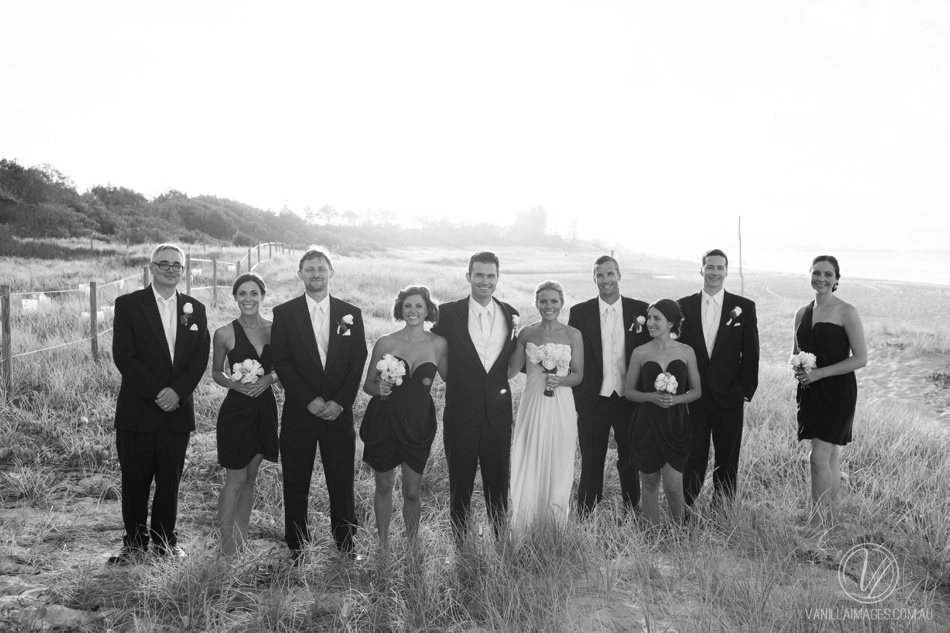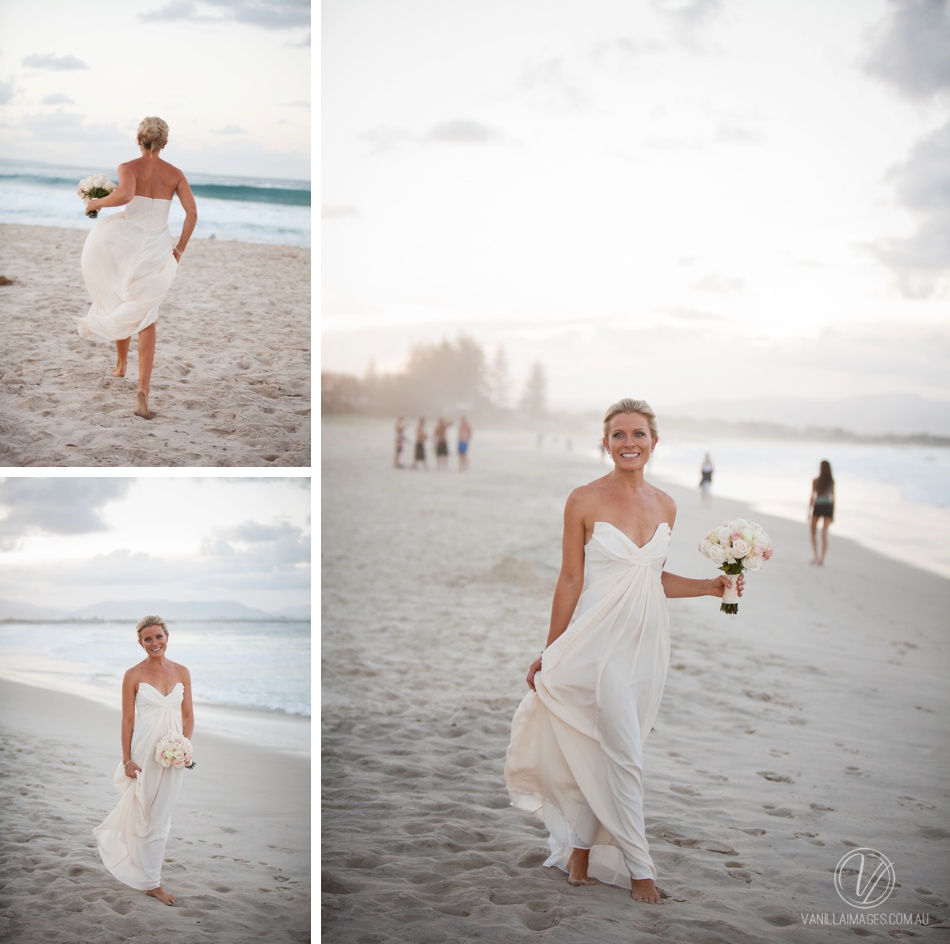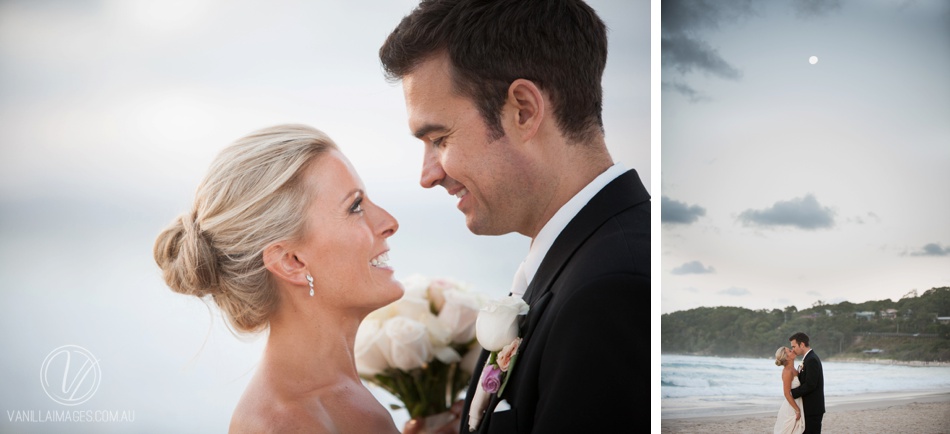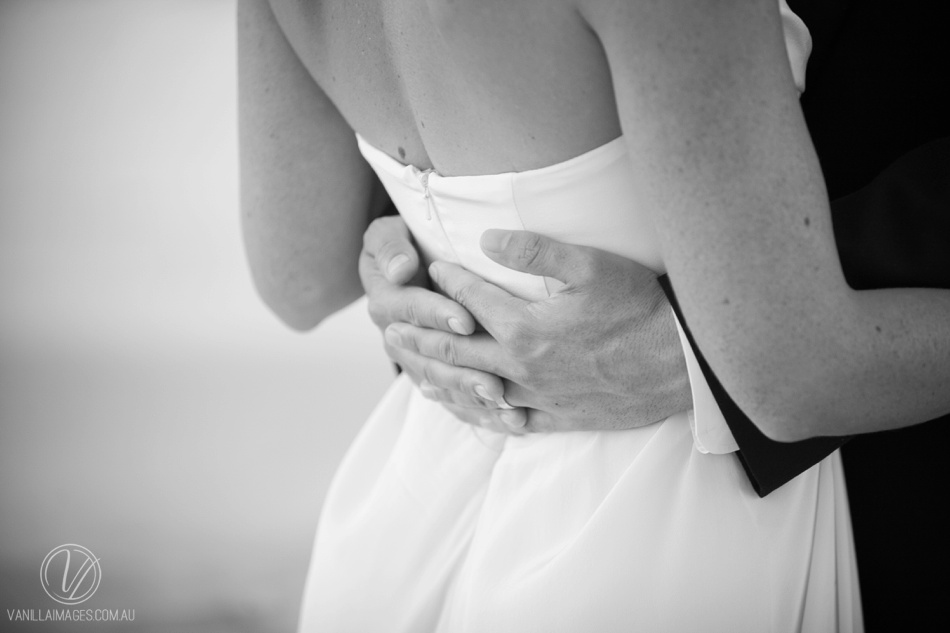 While their guests headed up to the Byron Beach Café where Emma &Matt's reception was being held, (I love that they chose a café on the beach to hold their wedding, as they also met in a café! – so perfect!) we stayed on the beach for a few portraits.
I love how the bridesmaids black dresses and groomsmen's black suits, contrasted against the light background of the beach.
Being a late afternoon ceremony, we were also blessed with a beautiful sky heading into sunset – love beach wedding photos!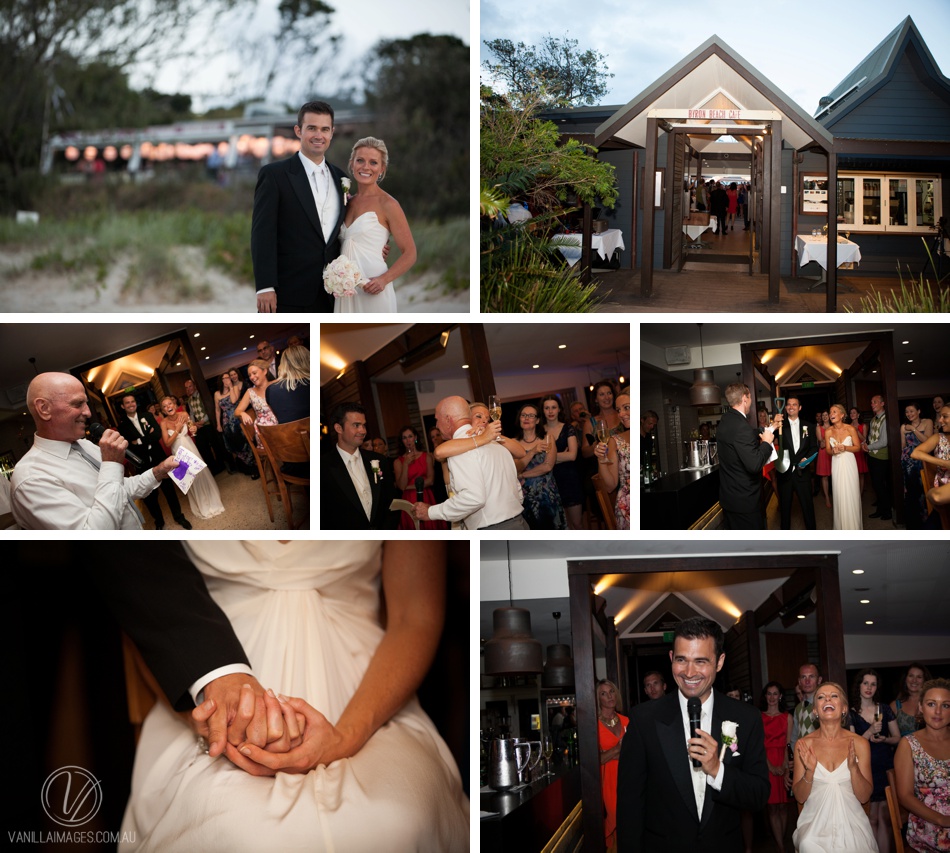 As the sun went down and the moon came out, we headed up to join the guests for some formalities – Emma's Dad gave the best speech!
After the first dance, the party continued well into the night! What a fun wedding! A big congratulations to Emma & Matt!
Other RECENT STORIEs you might like: