Stormy Beach Engagement Photos // Melbourne Wedding Photographer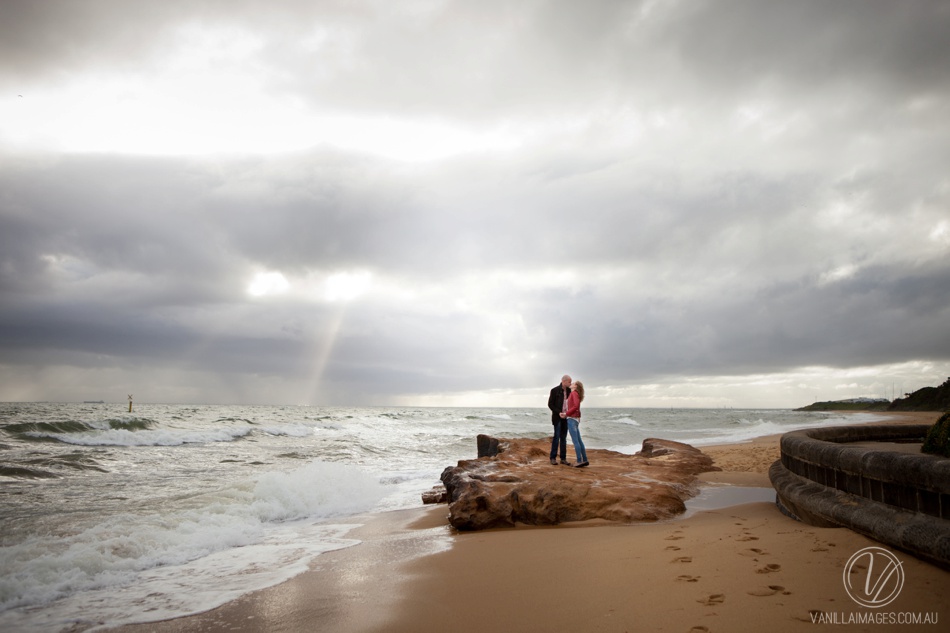 The beach is one of my favourite places to take photos on a stormy day.
Being a Melbourne wedding photographer, my car boot is always full of umbrellas – just in case – but as an engagement session can be postponed if a couple really wants it to, I don't always get the opportunity.
Maria & Simon are just super awesome people, so potential rain did not faze them at all.
I love the images created from their session, the darker clouds in the sky, create such a beautiful feel.